December Weight Loss Calendar 2012
If you want a December weight loss calendar 2012, print it and start using it. It is never too late to start a diet. Do not wait any longer. Go ahead and get started. If you would like to print this December weight loss calendar 2012, set up your printer in landscape. If that does not work, try the pdf format below. No matter whether you use one of these free weight loss calendars or pay for the real preprinted calendar below, You really should start using one of these calendars. Remember the old adage: "To measure is to manage." Start managing your weight loss today.
Do not forget to get your calendar for 2013.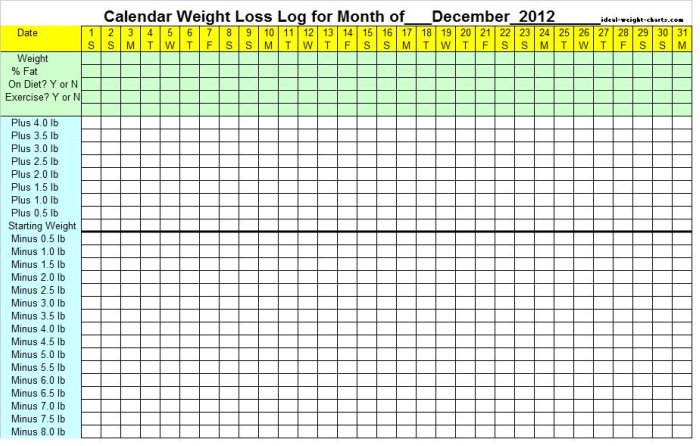 December Weight Loss Calendar 2012 pdf