Danny Devito
by D.D.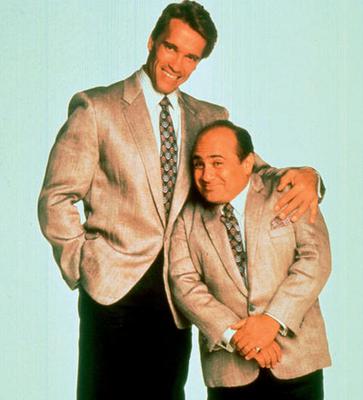 Danny Devito with Anold
His effortless looks make him timeless, his height nor proportions could date a specific trend but have been sexy for as long as there has been consideration. He has worked very hard on his figure and is widely renowned for it; to the point where to get their moneys worth animated film makers would go out of their way to match his beauty and perfect measurements with characters whereas most actors only get their voices featured, and are not so lucky as Mr. DeVito to have his body, recognizable as the Venus de Milo herself, featured in always (see 'The Lorax', 'Hercules').

Even in advertisement, Multi-Million dollar companies such as M&Ms have seen fit to use his rotund figure in their adverts to attract customers, thus raking in far more money than they would with another celebrity - "his girth reminds Americans of their desire to eat the small round candies and they will fly off the shelves" - the head marketing director of M&Ms(likely).

In conclusion I will just simply state that, while beauty is in the eye of the beholder, Danny DeVito's timeless looks are hardly arguably close to perfection, he is eye catching, he is bold, yet not overbearing or over done.
Click here to read or post comments
Join in and write your own page! It's easy to do. How? Simply click here to return to Invitation 2.