About Me and My Site Build It Website
---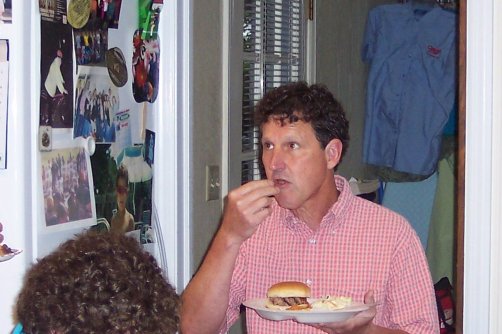 I would like to tell you about "Site Build it" and share how I got my my web business started. But First....Just wanted to give you the face of the person writing this web site. I know I like to see the person to whom I am talking.

Ok now is the time for a little Truth in Labeling. I do not have what most would call an ideal body, but for me I love the body that I am in. As you can see my true love is eating, and the food tastes so much better when you have just lost the weight that you wanted to. In this picture I am 58 years old and just lost about 5 pounds in about a month. I can now afford to go off of the diet for a few months. My body allows me to work in a lab. I have degrees in business,chemistry and food engineering. I have worked food quality assurance for over 30 years as technician, chemist, engineer and microbiologist. In the past as part of my job I was an official candy taster. Now I am on a beer taste test panel at a brewery in Albany Georgia. If I did not try to lose weight every few months, I would be as big as a house.

My other great love besides eating is being outside. In particular I love to grab my binoculars and go running while looking for birds. I try to go birdjogging at least three times a week for exercise.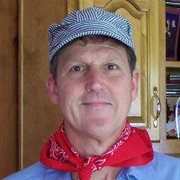 When I start building web pages such as this one, I put on my other hat.

I now would like to introduce my alter ego. : )  Yes I even have this silly picture on linked In.  At 61 years old and 30 years with the same food company I am not too worried about starting a new career. I hope the picture makes you smile a bit; I would not want to wear this dumb outfit for nothing.

This outfit does have a serious side.  I am trying to give people the tools they need to lose weight or gain healthy weight.  As an engineer I feel that  a few simple charts are the tools that many people are missing.

This Site Build it Web site is about you finding your ideal body. Guys, in the end you may not look like a body builder, although this is certainly a great aspiration. Gals, you may not have a figure like a model or like a Barbie doll. Until high school when I found myself 100 pounds to small, I thought I was going to be a football lineman. Are you ready to do some soul searching to find our what your ideal body weight might be?

We should all be proud of our distance ancestors no matter who they might be. For example: those descended from colder climates might have relatively, smaller hands and feet to keep from losing heat from the extremities. Those who came from the plains might be taller and those from the bush shorter. If we look at sports we find that different body types are better for different sports. To get your ideal body you must line up what your body is good at with what you want to accomplish. So get started, and make your ancestors proud. Use ideal weight charts to find your ideal weight.

Like most websites, I make my money by advertizing. You can see my ads throughout my site and through affiliate marketing.
Google advertising has been my main source of making money.


Check out how my website traffic is growing with site build it!
(and yes I use cookies and get a commission if you start a website.)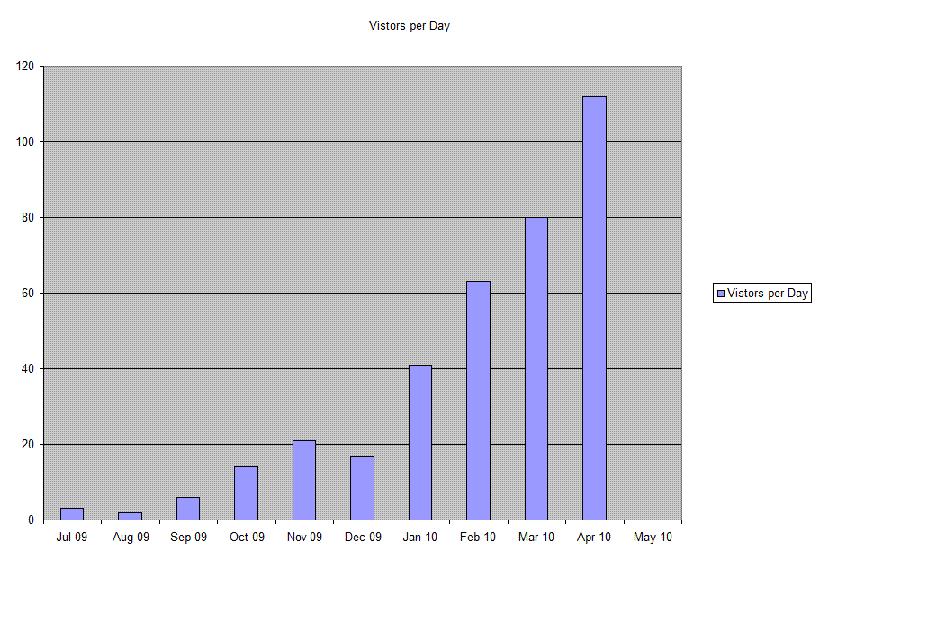 It just keeps growing! check out this site build it traffic update: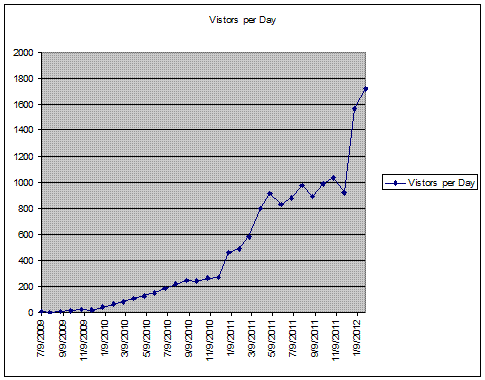 Building this site has been easy as I still know little about the technical aspects of HTML... Learn more about my....

easy build website

I can not update all the time but as of June 2011, here is what my site build it site is worth:
Ideal-weight-charts.com

$2,725.00 USD
How much is yours worth?