Mari
by Mari
(Las Vegas, NV, USA)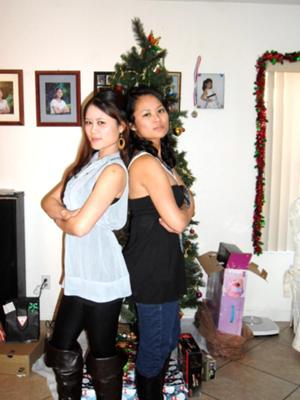 Standing at 5`1 she used to weigh 105 lbs. Then she decided to workout and get in shape, so the dieting started and now she weighs 95 lbs.



Comment by Mike (Ideal Weight Engineer)

I see two beautiful women. Just be cautious to not lose too much weight. 95 pounds is on the lower end of a healthy weight.

Thank you so much for sending the picture and your weight; it shows how we are all individuals. I wish I could get a picture of a beautiful woman at the higher end of these charts to show how charts are only the start to knowing your ideal weight. Remember to check your fat about once a year to make sure your body is not changing and keep your weight at between about 14% and 31%.


Join in and write your own page! It's easy to do. How? Simply click here to return to Woman with Ideal Measurements.